Preschool Director
Lisa Mower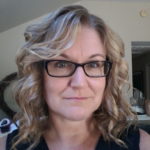 I began working as a teacher's assistant in a Pre-K class in 1988. I have spent every year since working in preschools, summer camps and elementary schools. I believe that each child is unique and precious to God and as Proverbs 22:6 says, "Train up a child in the way he should go: and when he is old, he will not depart from it."
As preschoolers, our children are so impressionable and it is important to teach not only the 3 R's but also how to be kind, compassionate, loving citizens of the earth. At Manahawkin Methodist, our focus is on the whole child and as a teacher I would continually strive to meet each child at his or her level and develop him or her not only cognitively but also socially, spiritually, physically and emotionally. I believe that kind of love and respect builds a strong foundation for future academic success.
Pre-K Teachers
Sue Benson
I was so happy to have found a school like MMP when we moved to this area. My husband and I came here from Sussex County for his job change, and I retired after 30 years of teaching in the New Jersey public school system. We are originally from Queens, New York, and I have a BS in Elementary Education with a concentration in early childhood education from Wagner College. I spent some time teaching kindergarten in Pennsylvania while my husband was in seminary, and we moved to central Jersey where I taught Basic Skills, ESL and 3rd grade. We later moved outside of Philadelphia, where we had our two children. I was a teacher and director of a church-related preschool when my children were very young. Upon my return to the public schools, I developed and directed a Gr 2-8 program for gifted children. 14 years later we moved to Sussex County where I taught kindergarten and Reading Recovery for 13 years, then first grade for an additional 5 years. During those years I also received my MEd degree in Curriculum and Instruction from Moravian College. My area of focus was early writing development.
I have always enjoyed my time teaching young children. Working at MMP has given me an opportunity to partner with young families and help prepare their children for the years to come. I am always amazed at the progress the children make as the year goes on; it is a delight and an honor to be a part of that educational journey.
Cheryl Gallas
I have been teaching since 1998 when I earned my Early Childhood degree from Kean University. Over the years I have taught in first grade down to the toddler years. 2017 is my first year at Manahawkin Methodist Preschool and I am excited to be here. The staff, families and children are warm and welcoming.
Here is a small glimpse into my world- I have two beautiful daughters. They are 14 and 10. They are growing up so fast! We love living by the water in Ocean County.
I am the youngest of 5 girls. My parents taught me to work hard and enjoy the small treasures in life. This is something I bring into my classroom also. Art, music and nature play a big part in my personal and professional life.
Preschool Teachers
Sue SanFilippo
I began working with children when I was 15, volunteering as a summer counselor in Irvington, NJ. I loved working with the children and received my Preschool Certificate from Kean College in 1982. After teaching preschoolers for 35 years we moved to this area and I began substituting at Manahawkin Methodist Preschool.
My philosophy is to work with each child at his or her level because each child brings his or her own special traits. Having worked with children of all ages, babies through Kindergarten, I feel that the most important part of their schooling is their social and emotional development. I love working on self-help skills which helps build their self-esteem.
Cheryl Gallas
Beginner Teacher
Erin Scott